INTERNATIONAL
---
International shipments can be a daunting task to tackle every time. Between customs, tariffs, bridge-crossings, and cargo inspections, there are many hoops to jump through that are much easier to navigate with Advanced Freight Service on your side.
The team at Advanced Freight is well trained and is able to provide peace of mind in knowing that your freight will arrive at the right place, at the right time, to the right customer, and always at the right price.
The unique challenges associated with international shipping can be overwhelming in the wrong hands. You are always in the right hands with Advanced Freight. For affordable worry free shipping every time Advanced Freight Service is your go to team.
DOMESTIC
---
Whether your needs are for door to door shipments, warehouse to port shipments, or airport to door shipments, Advanced Freight Service provides dedicated customer service that is unmatched in our industry.
Our constant monitor system ensures on time arrivals. We follow the shipments all the way through so you don't have to. Our team is available to you twenty-four hours a day and never automated.
You can rest assure that a well trained team member will competently and efficiently troubleshoot any issues that may arise.
Full Truckload, Less than Truckload - we have you covered. Our partnerships in the industry mean you save money.
Trucking
Secure shipping/return tissue, dangerous, hazardous, and infectious materials.
Anatomical/Medical
Global logistics, Just in Time Shipping, Intermodal, LTL, Transportation and Sourcing Strategies - It's all in our wheelhouse.
Tradeshows
Global logistics, Just in Time Shipping, Intermodal, LTL, Transportation and Sourcing Strategies - It's all in our wheelhouse.
Supply Chain
WHAT OUR CLIENTS ARE SAYING

"My experience with Advanced Freight has been fantastic. In our business we often have to turn quotes around for our products very quickly. Advanced Freight is always very timely and responsive when they provide freight quotes which is very important to us. In addition to timely service, they are also very cost competitive and provide great customer support during the shipping process."
Jake Leeper
McQueeny Group

"I have worked with Advanced Freight for 6+ years now and could not ask for a better company to handle such time sensitive deliveries. The team at Advanced Freight are a pleasure to work with, dependable and eager to exceed ALL expectations. Not only am I a happy client but my client's rave about the service that continually comes from Advanced Freight – Top Notch!"
Amanda Rodgers
Research for Life

"There are a lot of last minute additions and changes that happen in the field that I work in. In addition to the multitude of changes that occur, I work blindly from the time I submit a request for something to ship until it reaches its destination. I only use Advanced Freight Services when shipping. They have never let me down, and keep me up to date with anything that happens with my shipment. They have been able to trouble shoot an issue at 3am and make things happen that other shipping companies wouldn't bother with. The accuracy, updates and incredible customer service I've received has solidified my choice to use Advanced Freight Services."
Nate Schlaeger
Wright Medical Group
Previous
Next
Contact Us/Freight Quotes
---
Use the form below to contact us.
Our Commitment to Excellence
---
I founded Advanced Freight Service in 2008 to serve the medical industry which required extremely specialized and time sensitive freight solutions.
I made it my goal for every client to feel confident knowing their cargo arrived on time and in perfect condition. All for an affordable price.
We've used this principal to drive and grow our business. We now serve numerous industries and clients across the globe with the same commitment to worry free freight.
Whatever you're shipping, wherever you're shipping it – We're With You for the Long Haul.
Josh Hutchcraft
Founder and CEO
Advanced Freight Service
THE ADVANCED FREIGHT TEAM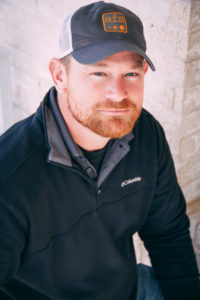 I came on board with Advanced Freight Service in 2016 as Chief Operations Officer to assist with strategic direction and to support the mission and vision of the team. I have a background in supply chain management and business strategy. I am pleased to be part of the team and look forward to a bright future assuring our customers are in good hands.